February 2016
Perma-Chink Systems is pleased to announce the change in our small package delivery service from UPS to Federal Express. In early February, you'll note that the truck delivering Perma-Chink products to your door will likely no longer be "brown", but will now be the familiar blue, green and white of your local FedEx truck!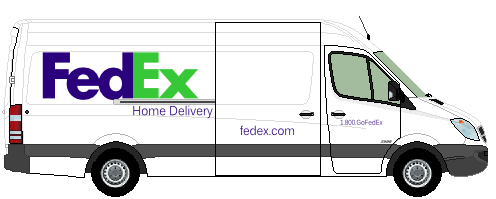 If you've been a customer of ours for a while, we hope by now you've come to expect the best from Perma-Chink Systems: best products and best customer service. We always strive to improve your experience. So now we've even upped our game in the way we get our products to you!
With FedEx, we are now very happy to offer you:
Saturday home delivery – So even if you think you may have ordered your PCS products too late in the week to have in time for your upcoming weekend home maintenance project, you'll be pleased that FedEx makes regular home deliveries (residential only), on Saturdays at no extra cost. Now you may not have to delay your project until that next weekend.


Faster delivery time – FedEx deliveries reach your doorstep an average of 4.5 hours faster than UPS. You can get to your projects that much quicker!


Less expensive shipping cost– We've negotiated advantageous shipping rates with FedEx. Their fuel surcharges are also slightly less than UPS. We are passing the savings on to you in new lower shipping charges!


More technology options – We take advantage of all the FedEx technology to now provide you with more accurate freight quotes, shipment tracking and reporting. Make sure to give us your e-mail address in order to get your automatic FedEx notices with tracking numbers and arrival times for your Perma-Chink Systems products.
So start watching for that FedEx truck in your neighborhood with your next order; yes, even on Saturday!