I made the trip to Mooresville, NC a short time later armed with a bevy of various tints and clear base to tint the product on the site. Upon arrival at the site, I was unable to find Dale and one of the workers in the shop told me he was down at the chicken house, and to just drive on down to find him. I found Dale working on a piece of equipment and after we talked a bit he said "let's go up to the house and see what we can put together". As we approached my truck he said "Give me your truck keys and I will drive." I asked, "Can you drive a Ford?", as he was definitely a Chevrolet man. He said "I used to drive a Ford and, as a matter of fact, it was pink one."
Once at the house, he and I kept adjusting the tint strength and he kept insisting that he wanted it darker, after several tries, we actually ended up with a color he liked, and it was very dark. I remember a comment from one of his crew members asking Dale if he was going to paint a big white number three on the roof to match his car.
Back to Knoxville with the selected color and we worked up the product so I could take it back and get his approval of the color before going any further. He did approve the color and plans went forward for the application. He insisted that I be available at various times for the application to insure the progress.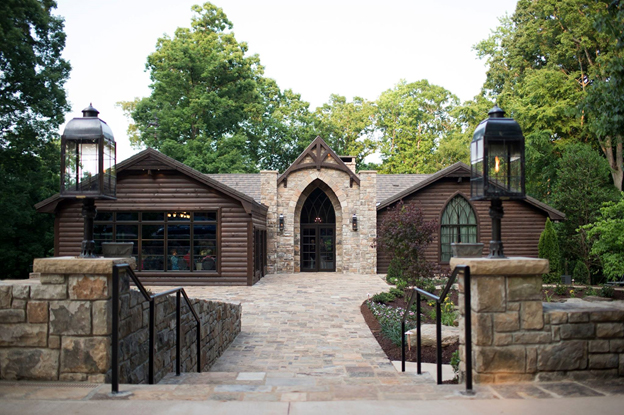 During the visits to the site, I learned that Dale was a very intense person and worked very hard when he was home. It seemed that he never got many spare moments due to the race schedule and the constant phone calls for him. He always found time when I was there to talk and discuss his project. Being on site various times, I was always welcomed by him and his wife Teresa, and was invited to go with him to the Charlotte night race where they would be racing under the lights for the first time. I have to say I was not prepared for the intensity and pace of the race and the activity that went on in the pits. Crewmembers were friendly, as was team owner Richard Childress, but it was very clear their focus was on the task at hand during the race. Some time later the next year, I received a call from Dale inviting me to the Daytona 500, he said "If you can get here, I would like to have you and everything is on me."
In looking back at my short-lived association with Dale and those around him, I found him to be pleasant, yet demanding of those around him, and everyone worked hard to make him successful in his endeavors. It truly was a great experience for me, and it was like a family as everyone was fully involved and doing their part.
- Tony Huddleston, Perma-Chink Systems VP of Sales and Operation
The Legacy of Dale Earnhardt's Log Home
Today, the grounds of Dale Earnhardt Incorporated no longer house the burgeoning race team led by the legendary driver. Instead, the property has been developed as a premier venue space with a unique history. The Venues at Dale Earnhardt Incorporated is now known as the area's best venue for corporate and private events, with multiple facilities including the former home of Earnhardt. Whether you are looking for a pristine location for your wedding and reception or a corporate event, be sure to check this place. The Legend lived here.
The Lodge
A luxurious log home sitting on pristine grounds overlooking a lake. Old World charm is in the interior decor highlighted by the large stone fireplace. Outside you will find covered and open decks, stone patios and beautifully manicured lawns which give entertaining an over-the-top outdoor experience.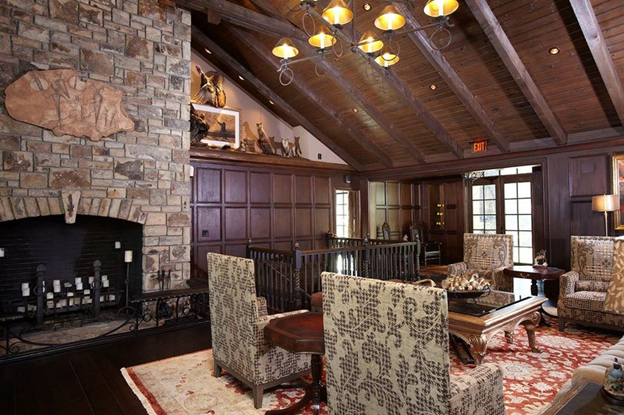 The Pavillion

For more information regarding the event facilities at Dale Earnhardt Incorporated, visit http://www.daleearnhardtvenues.com/.