Step 2 – Schedule Interviews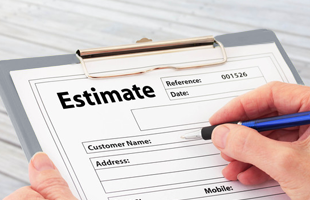 Perma-Chink Systems maintains current contact information, insurance and license information for all contractors on the referral list. Obviously, you'll want to interview the contractors to determine their reliability, reputation, and experience, as well as their procedures that best meet your individual needs.
So here are the top 4 Key Questions you should ask each contractor candidate:
1. Does the contractor carry insurance?
A contractor should carry comprehensive liability insurance and workers' compensation insurance to protect you in the event of a job accident. Ask for proof of general liability and workers' compensation coverage for the type of project.
2. Is the contractor licensed?
Ask if the contractor is licensed by your state and/or city. Not all states or cities require contractors to be licensed.
3. Will the contractor provide references from previous jobs?
Most experienced log home contractors will have a portfolio of past jobs, along with photos and customers testimonial letters.
4. What is the contractor's workmanship warranty?
Some contractors typically warrant their workmanship for one year or more. Longer warranties are not necessarily more valuable than shorter warranties. The length of the warranty is less important than the intent and ability of the contractor to stand behind his warranty. That is best evaluated using customer references.
Choosing a Contractor
There are several more important things to consider as you narrow down your contractor selection. All job bids (if well written) should contain enough detail provisions and terms to clearly state both parties' expectations. Your contractor's knowledge of local building laws, their schedule to do the work and, of course, the total price they bid for your project, is all part of the equation. When it comes to caring for your log home, it's reassuring to know that you can choose a contractor on whom you can rely on for good advice as well trust that they're dedicated to providing you with the best results possible.
Again, Perma-Chink Systems is happy to offer you all our resources to make this process a successful experience. We will contact you within 7-10 days to follow-up on the contractor's response and also log information and future follow-up if the job was awarded to one of our preferred log home contractors. Give us a call at 1-800-548-3554 or e-mail This email address is being protected from spambots. You need JavaScript enabled to view it. to get a referral to contractors in your area.