The dwell time also needs to extend to the wall surfaces to allow the product to clean and brighten the wood as best it can. Now, not all stains are easily removed, and it may require a bit of old-fashioned elbow grease with a stiff bristle brush to get at the stubborn stains. Try not to allow the product to dry on the surfaces as this will make it a bit more difficult to rinse away.
The best recommendations are to follow the label directions as to mixing and application, and there is no need to pre-wet the surface prior to application.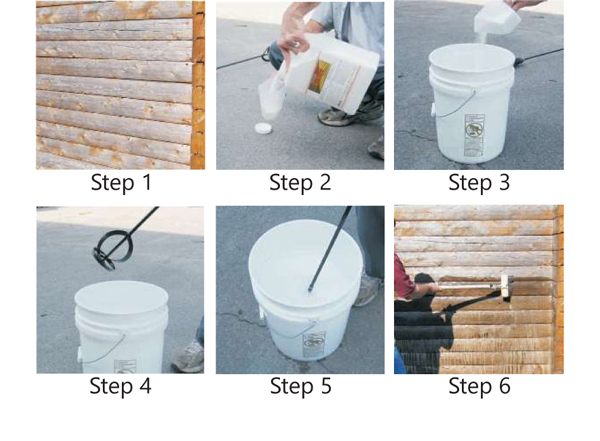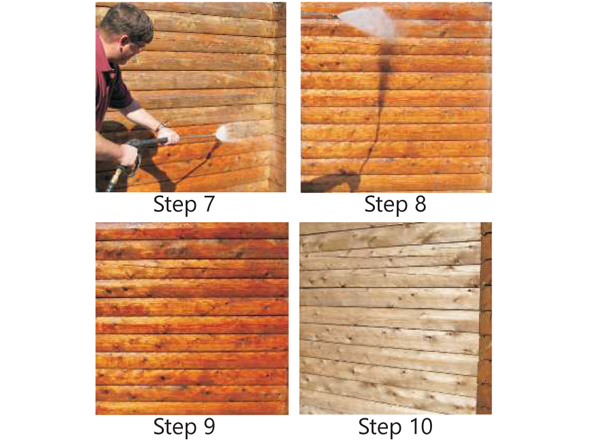 Should any questions arise please contact one of our product specialist via our toll-free number (1-800-548-3554) or visit our website at www.permachink.com and we will be happy to help you.