By choosing a high-performance log home finish like Lifeline Ultra-7, you are ensuring that the finish will look as beautiful years after application as it did the day it was applied thanks to a balanced formula of transparent iron oxides, fungi and algae inhibitors (biocides), and an advanced polymer resin.
I personally have had good experience with Ultra-7 when used with the Advance topcoat. I restored my children's wooden playset five years ago. I used Wood Renew to take it back to bare wood, then rinsed until pH neutral and applied Ultra-7 Bronze, followed by Advance topcoat - and it still looks fantastic today. I went back about a year ago and re-applied the Advance topcoat. I expect many more years out of this system. It works great.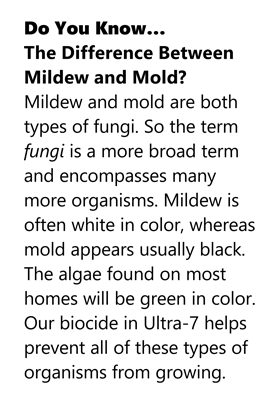 I will also add this caution: if the topcoat is not used with Ultra-7, you can expect problems quickly. The topcoat helps keep the water away from the binder in Ultra-7. It has a high acid value which makes it more water-loving and as such, will tend to hold on to water for longer periods of time. Water is one of the primary ingredients needed for biological growth to occur, and even with the biocides present, over time micro-organisms will take up residence in the film. This occurs as water moves in and out of the film more readily as the topcoat degrades, taking with it biocides, and making the film even more vulnerable to attack. So to help protect the film, and ultimately the wood, both the topcoat and the biocides in the coating work together to make a winning combination. The clear topcoat helps lock the biocides in place so that they can do their job.
This playset was erected several years before we bought our home. I am going to guess that it weathered for 5-10 years with no coating at all. The original wood finish of one coat of Ultra-7 Bronze and Lifeline Advance gloss was applied in 2013, with a maintenance coat of Advance roughly 5 years later. I am very happy with the performance of this system.
-Jared Turner