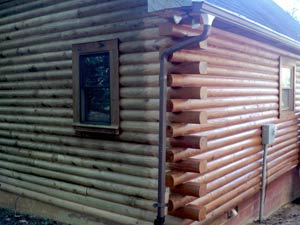 I also used Log End Seal for the logs & Woodsman for caulk touch-up. Our deck and porch floors were treated with Deck Defense, the predecessor to the new Vista Deck product. Every single product seemed high-quality and gave the advertised results. The water-based products are a dream to work with and clean-up is easy. All the products used together truly are a log home finishing 'system'.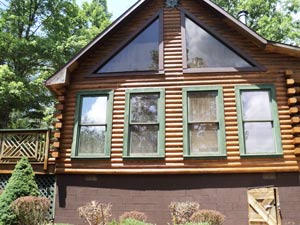 Now we have a home with a beautiful finish that looks brand new! My wife says that it looks like we are living inside a piece of fine furniture. The true beauty of the logs is shining through, we have a home we are once again proud of and we could not be more pleased. It was a lot of hard work, but the results are amazing.
I highly recommend Perma-Chink products to all those who want to preserve their logs and want a beautiful home. Their products are not inexpensive, but definitely worth every penny! If you do it yourself or hire it out, make sure you educate yourself on all the excellent how-to's and advice on the website and make sure the directions are closely followed.
My final advice: You CANNOT go wrong with Perma-Chink.