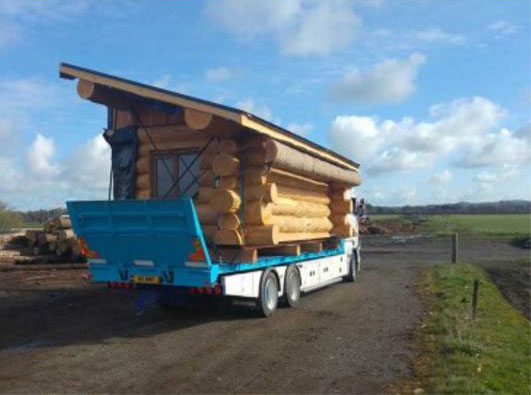 As a mobile home, The Nook is not only completed to a very high standard in both design and construction and very well insulated but it is also VAT free. The mobile home is delivered in two halves and re-joined on site. This reduces the impact of onsite construction works.
If you want a mobile home log cabin within your garden to be used as an extra room in addition to the main house then you will not need planning permission unless you live in a conservation area.
Mobile cabins are a great idea if you are thinking of starting or expanding a holiday business . The cabins are of high quality, and provide a wow factor that normal static caravans do not.