For example, there are several manufacturers of oil-based finishes that claim their products are "green" since they contain linseed or soybean oil which are considered renewable resources. What they don't say is that their products also contain large amounts of petroleum-based solvents and the only way to clean-up these products is to use turpentine or mineral spirits, products that fall under regulated disposal requirements due to their toxicity and high, negative environmental impact.
One standard for being "green" is the amount of volatile organic compounds (VOC) contained in a product. Both state and federal agencies regulate the amount of allowable VOCs contained in coatings, since VOCs have been implicated in both depletion of the ozone layer and global warming. These regulations have had a serious impact on oil-based products forcing manufactures to reduce solvent content by adding fillers and other solids with a subsequent reduction in attractiveness and performance.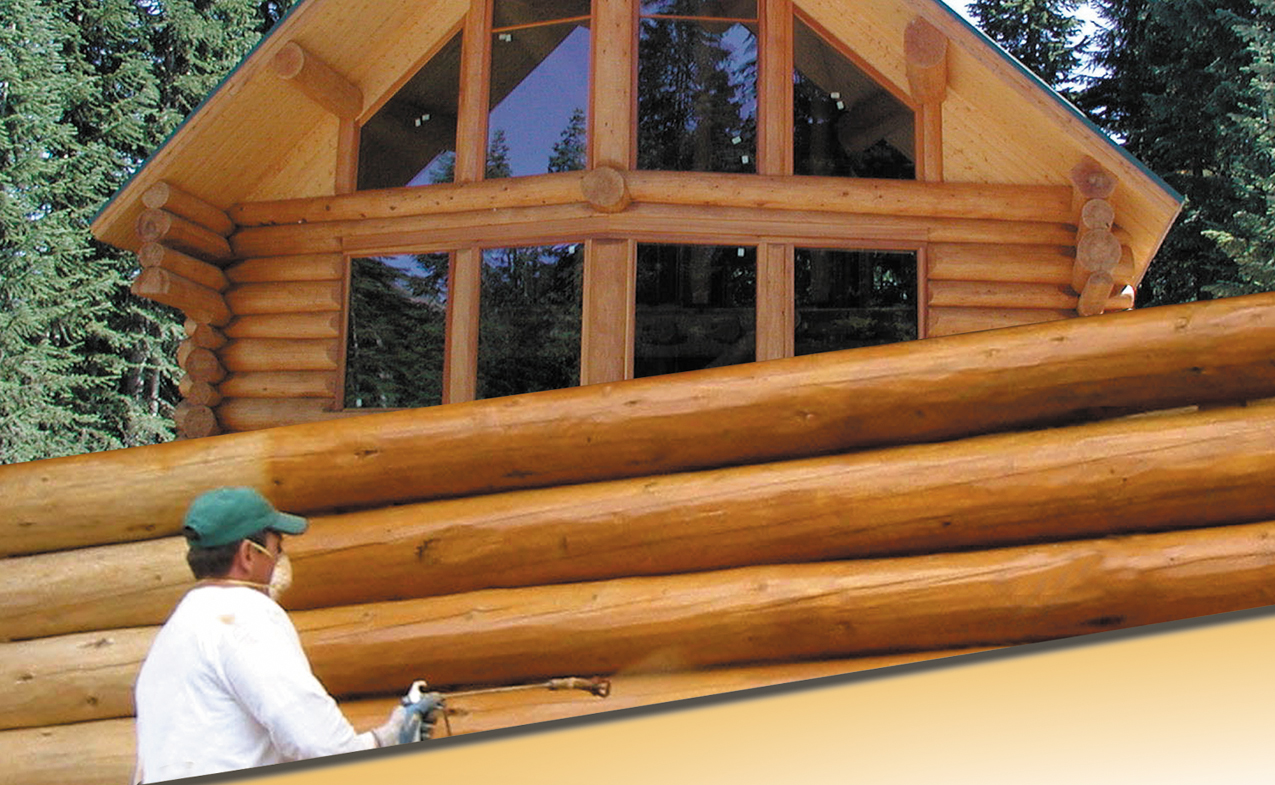 All of Perma-Chink Systems' LIFELINE-brand stains are water-based products that contain no petroleum distillates and comply with all state and federal regulations for contained volatile organic compounds (VOC). Ever since our inception in 1981, we at Perma-Chink Systems, Inc. have always tried to formulate our products to have the least impact on our environment. In addition, we've targeted healthy living areas with our specifically-formulated interior finishes by meeting the highest interior air quality standards. Through our testing, we've found that solvent or petroleum based finishes don't perform as well in exposure testing compared to our water-based LIFELINE finishes. In case you doubt testing, here are some real customer testimonials:
I have been very impressed with how well your product has preserved my home for nearly three decades. - Greg D.

Very pleased with Perma-Chink products. They are easy to use and they brightened up our 35-year old cabin with a warmth of color, couldn't be happier! - Valerie K.

I am a ticketed carpenter and a ticketed log builder. I believe that if you build with wood you must protect it. I believe that Perma-Chink provides you with the best line of products to do so. They are environmentally friendly and if you apply them as they recommend then they will perform as you expect them to. I use only Perma-Chink products and I recommend you do so as well! - Dave B.
Our stains and sealants are recognized by environmental organizations as being truly "green" since they have minimum impact on the ecosystem. And since clean-up requires only soap and water, they do not contribute any toxicants or pollutants to our surroundings.
It's a sad fact that being "green" has become a meaningless term used by companies' marketing departments to help promote and sell their products. We are proud to say that our technical staff will continue to produce and develop superior products that do not damage our environment and have no adverse health effects on either the people applying our products or individuals who live in log homes stained or sealed with materials supplied by Perma-Chink Systems, Inc.
In fact, our chemists evaluate all the components that go into our products to ensure they are the safest for our employees, product applicators, the homeowner, and the environment. Our sealants are completely free of petroleum distillates which has improved the sealant's performace as well as made it safer for people and the environment.