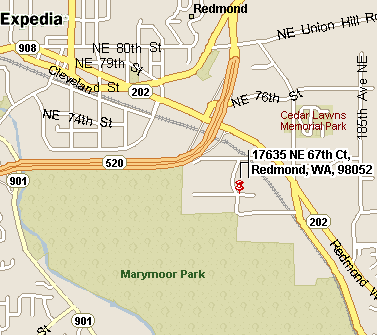 From 405 - go 520 East to Redmond Way exit (approximately 5-6 miles).
Turn right on to Redmond Way and proceed about 1/8 of a mile (see Brown Bear car wash).
Turn right on to 70th Ave.
Turn left on to 176th. Ave.
Take your next left 67th Court and go to the end of the Cul-de-Sac.
We are the two story stucco building (see Perma-Chink and Stuc-O-Flex signs) with 17635 on the window.
In short, this will be two rights and two lefts from 520.