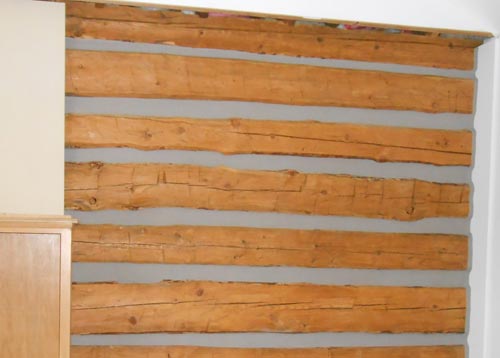 Dear Perma-Chink Systems, Inc. of Stevensville, MT.
I am very impressed with your outstanding customer service and products! When I called your store, Shar patiently answered all my questions and assured me that there would be no wait time for the chinking and the grip strips I needed, as they were in stock. Prior to my pick-up date I called to confirm that my order would be ready. Unfortunately, the Perma-chink store was not scheduled to be open on my pick-up date. My special thanks to store manager, Joanne, for happily making special arrangements for me to pick up my order on the desired date! Now that is down-home, Montana-style customer service at its best!! In this computer-age of impersonal, internet purchasing, I am especially impressed with the personal customer assistance I experienced! This is very much in keeping with the neighborly, pioneering spirit in which our Montana forefathers built the log cabins Perma-Chink is now helping to preserve!!! Thank you, Joanne and Perma-Chink of Stevensville!
Sincerely, Maria Gallegos
P.S. I am enclosing photographs of the chinking project still in progress, as well as an article that was recently written about me and my "house project." Like many Montana homes that were built to entice Homesteaders, my house has an 1800s era log cabin as part of its original structure. I have been carefully working on this restoration/remodel project for the past 15 years and was thrilled when I uncovered the hand-hewn logs hidden behind the old lathe and plaster. It was like opening the pages of a long-forgotten history book! In keeping with the integrity and roots of my home, I knew those logs walls would remain exposed to showcase its humble beginnings.