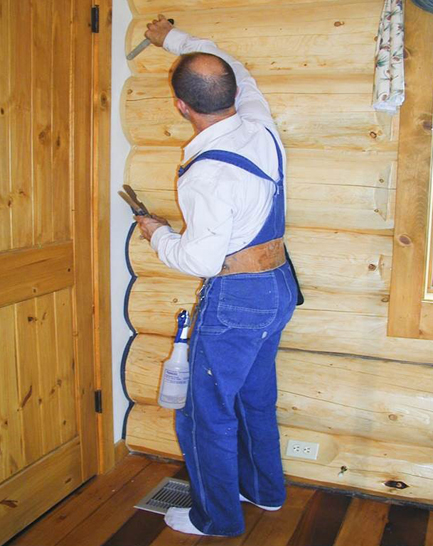 Gaps exist not only between your home's logs, but also around framed walls and many other home features. Features like chimneys and fireplaces, stairs, doors, and windows are all trouble spots for areas of intrusion and gaps to develop. For these gaps, we recommend backer rod and Perma-Chink for it's texture and available color options. It's easy to apply with simple tools. With a tube of Perma-Chink, a small metal spatula, and a spray bottle, it's very easy for a homeowner to get professional-looking results sealing your home interior.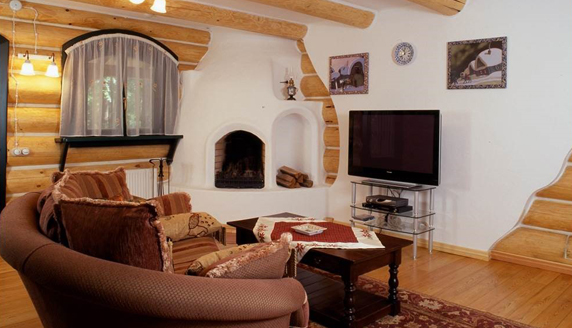 Chimneys and fireplaces can be overlooked as a cause for drafts. As homes settle and logs shift with the seasons and time, masonry work can separate from logs, opening up gaps. Utilizing Perma-Chink and backer rod, these gaps can be resealed and look natural with the right color. Interior masory has the distinction of being a focal point in many large homes, so keeping gaps closed helps keep the aesthetic beauty of your home intact, and also eliminates hiding spaces for bugs.
One last area that can be a nusiance area are the unsealed seams at floor level. For hardwood floors, applying Perma-Chink between the floor and bottom log can provide a flexible seal that should withstand the expansion and contraction of the floor.
For more detailed application tips and techniques, check out this guide.