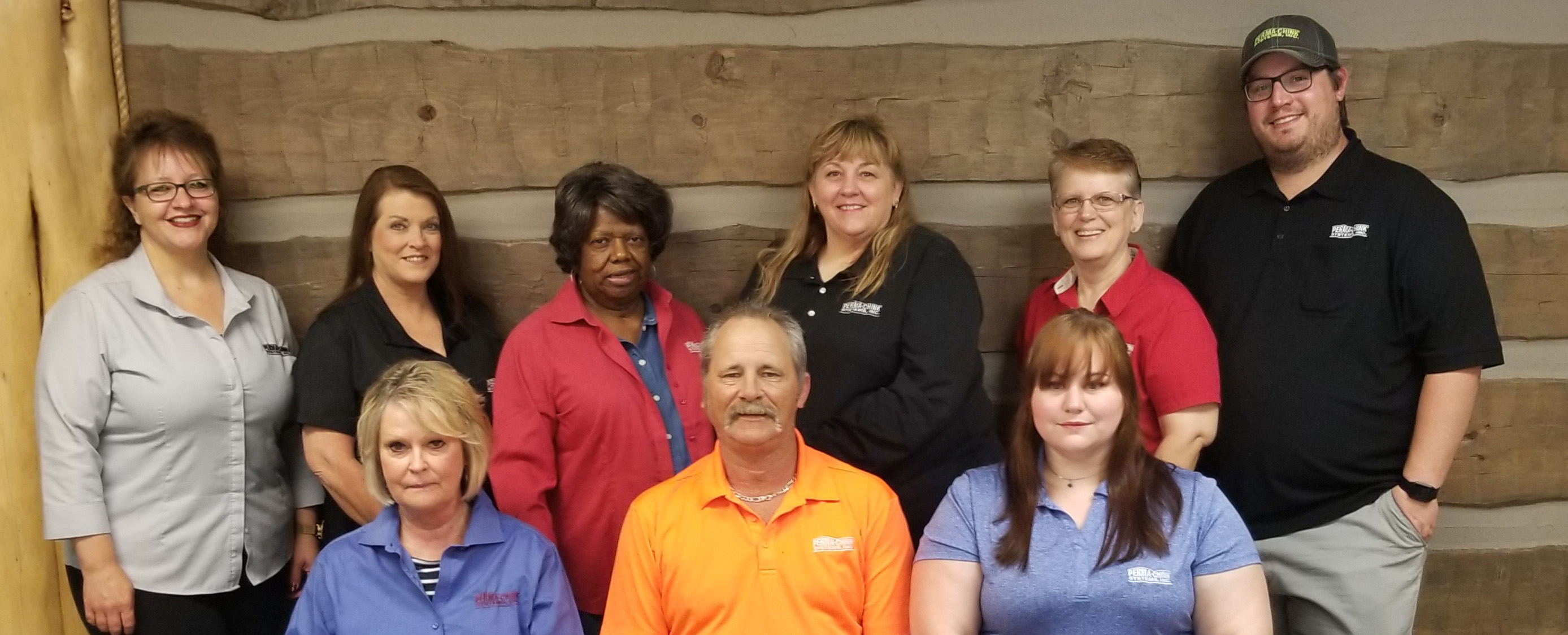 Address
1605 Prosser Rd
Knoxville, TN 37914
(800) 548-3554 Phone
(865) 523-9475 Fax
Knoxville Store Hours
8:00am – 5:00pm Monday – Friday
Terry Knight
I joined the Knoxville Perma-Chink Team in 2010 as an Inside Sales and Customer Service Representative. During my time with Perma-Chink I have been able to work in various capacities within the Knoxville office and have tremendously enjoyed each position of opportunity. In 2014, I moved into the Knoxville Branch Manager position, and I would like to say – we have a fabulous team! I realize I may be a little partial, but just give us a call and I am pretty sure you will quickly come to the same conclusion!
We are always glad for an opportunity to meet our customers. We would love to have you join us for any of our Homeowner Workshops held throughout the year. If you cannot attend one of the those, feel free to stop by during our regular business hours. If you have a specific project you are working on, we would encourage you to bring pictures for us to review with you. We look forward to helping you achieve the results you are looking for with your log or timber frame home.
Contact Terry direct 1-425-952-2057
Greg Sweets
I have been with Perma-Chink Systems for over 30 years. I started out in production, then moved to the shipping department. After a few years in the shipping department I had the opportunity to move into Inside Sales, where I am still at today! I love to work with homeowners and contractors, helping them through their projects. I like to teach people the proper way to use and apply our Family of Products; if you need anything for your log or timber frame home, give me a call and I will walk you through it!
Contact Greg direct 1-425-952-2059
Sheila Jones
I have been with Perma-Chink Systems for over 10 years. When I first started this job I knew very little about log homes, but since then I have learned a lot! I enjoy learning about the different styles of log home that are out there, and the different things that can be done with them making them unique to the homeowners vision. I enjoy talking to home owners and also contractors when they need advice, or are just placing orders for products. I will continue to do my best to help make your dream home your special place!
Contact Sheila direct 1-425-952-2053
Connie Motin
I relocated from Las Vegas, Nevada where I was raised and also raised my family. I have been in the Knoxville area now for almost 3 years. I started at Perma-Chink Systems over two years ago and I enjoy the fun bunch of people that I get to work with on a daily basis. When I started I had never done any kind of sales and was worried at first. I quickly figured out that it is not so much about sales, but more about building relationships with people while helping them fulfil a need they have with a project pertaining to their dream home.
Contact Connie direct 1-425-952-2054
Patrick Nalle
Hi I am Patrick, I have been with Perma-Chink for years now. Prior to coming here I owned a local hardware store that I had worked at for 10 years before becoming the owner. I have always very much enjoyed helping customers and the more time I spend learning about the intricacies of log homes the more I enjoy helping people take care of their very special needs. I am always happy to help and I hope to hear from you soon!
Contact Patrick direct 1-425-952-2061