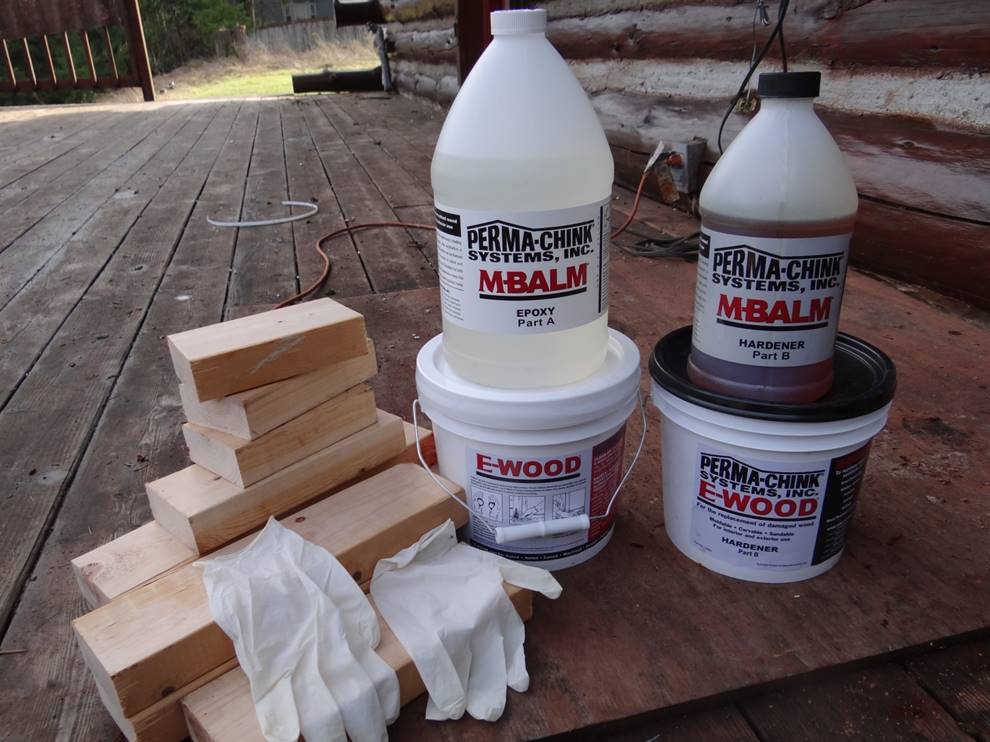 Jeff Kyger of Northwest Log Home Care showed us a decay issue and the resolution utilizing M-Balm and E-Wood to repair the log. While it is a handy storage space for sports equipment, the decay could have progressed deep in the wood and compromised the home. With M-Balm and E-Wood, the two products that work together to repair decay damage, Jeff was able to repair the end of the log.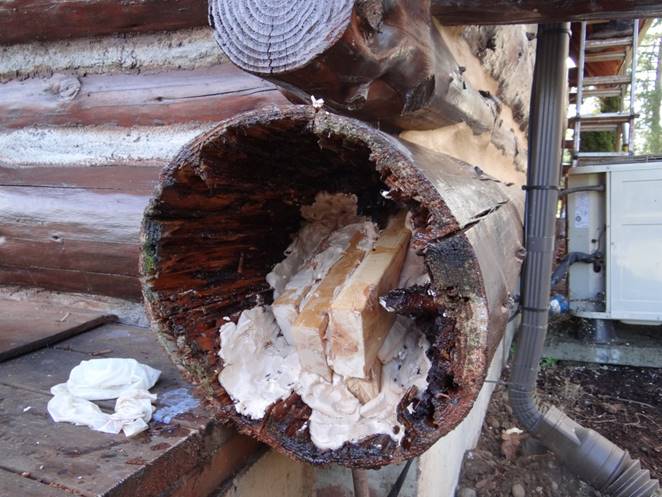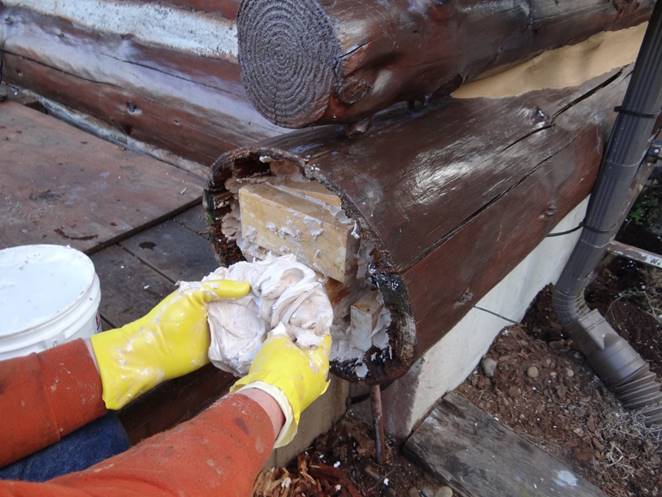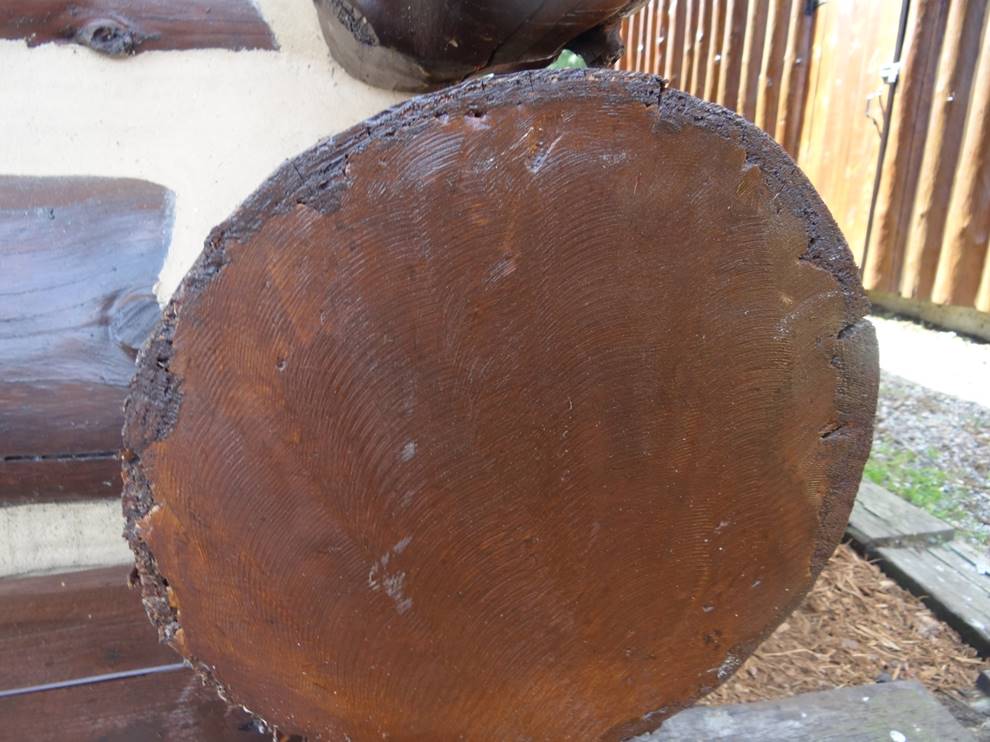 The first step in repair is to clean out the decay and get the log dry. We recommend applying Shell-Guard RTU to the cleaned area to eliminate any decay fungi and prevent future infestation. Once the decay cavity has dried, coat the exposed wood with M-Balm, bonding loose fibers and creating a solid bonding area for the filler agent, E-Wood.
Next, fill the treated void with E-Wood, our epoxy putty, to repair the log. Large voids, like what Jeff repaired, can be filled with pieces of construction material to help fill the volume. Low expansion urethane foam can be used as well, as it does not out-gas like other foam. E-Wood epoxy can be stained with Lifeline stains during mixing or after application to match your log home color.
Regularly inspect your home for rot and stop it from spreading and causing an expensive repair. With Perma-Chink System's wood restoration products M-Balm and E-Wood, decay can be repaired and your home restored to like-new condition.
Check out our tech tip on repairing large voids and other tech tips on Permachink.com for more in-depth instructions on maintaining and repairing your log home. Perma-Chink Systems – Your Wood Care Resource.