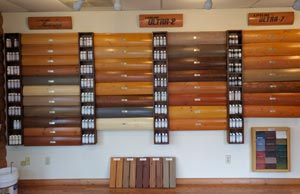 Address
17635 NE 67th Ct
Redmond, WA 98052
(800) 548-1231 Phone
(425) 869-0107 Fax
Store Hours
8:00am – 5:00pm Monday – Friday
Our Staff
Dave
Branch Manager
Dave is a Colorado native who has lived in the Pacific Northwest since 2017. He's been with Perma-Chink since 2020, and previous to that, spent 10 years in the construction industry supporting various industries. With over 15 years of customer service experience, he is happy to provide any assistance and education you need to complete your project! In his free time he enjoys camping, hiking, reading, and spending time with his two friendly dogs and mischievous cat.
Contact Dave direct 1-425-952-2017
Gabe
Sales & Customer Service
Gabe has over 20 years of experience in customer service related positions. He is experienced in technical support and problem solving. His previous work was in Network Tech Support, Home Lending, and Customer Care. A northwest native, Gabe has lived in Washington State his entire life and enjoys photography, fishing, hiking, and playing the guitar.
Contact Gabe direct 1-425-952-2015
Whitney
Sales & Customer Service
With over a decade of experience in customer service, Whitney brings a true love of service to Perma-Chink Systems. She enjoys getting to know her customers and helping them with their dreams of log home living. Whitney holds a Bachelor's degree from the University of Oregon. She loves animals, wine, and volunteering in her spare time.
Contact Whitney direct 1-425-952-2016
Project Gallery
Northwest Log Home Care
Deck refinishing: