Perma-Chink Systems has the honor of being part of the restoration and preservation of the log home, remembering history as we do it. In honor of President's Day, we take a look at the restoration of this log home on Washington's Farm.
"When I stumbled upon Washington Farm's log home, built in 1808, I knew the logs would need a LOT of restoration. Due to the historical significance of the structure I was determined only to work with the best in the country. Of all the contractors I contacted none of them were as prompt, courteous and knowledgeable as Mr. Pat Woody and his team. The pricing proposed was very reasonable and the work meticulous. I HIGHLY recommend Woody Wood Chinking to other historical log home enthusiasts without hesitation."
- M. Boblitt
"We pressure washed the logs, then removed the exterior chinking, backer and insulation. We replaced the insulation and installed backing material. We then applied Lifeline Ultra-2 Stone Gray color to the logs. We applied Perma-Chink Sandstone chinking to the exterior. Finally we applied Lifeline Advance satin topcoat. Working on the job was myself, Chris Woody, my dad, Pat Woody, and our friend Nathon Foster."
- Chris Woody, Woody Wood Chinking
For more information contact Woody Wood Chinking: http://www.woodywoodchinking.com/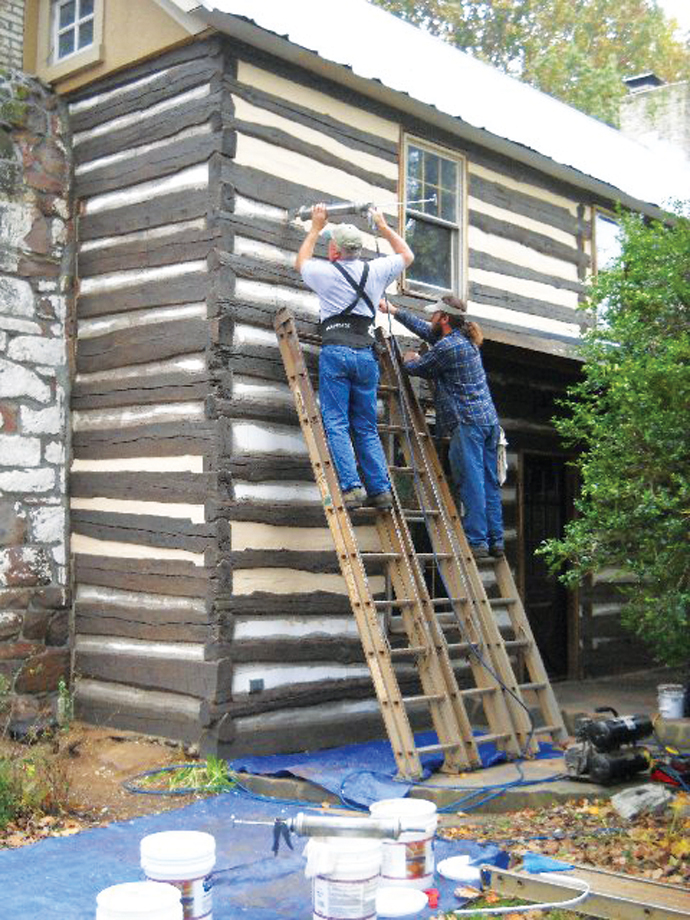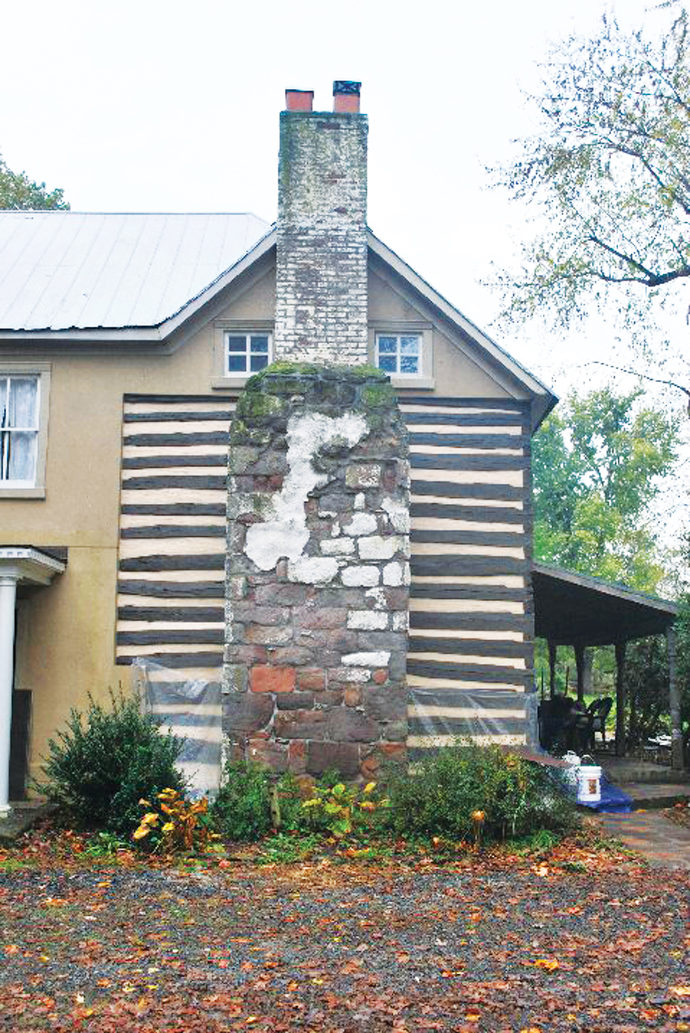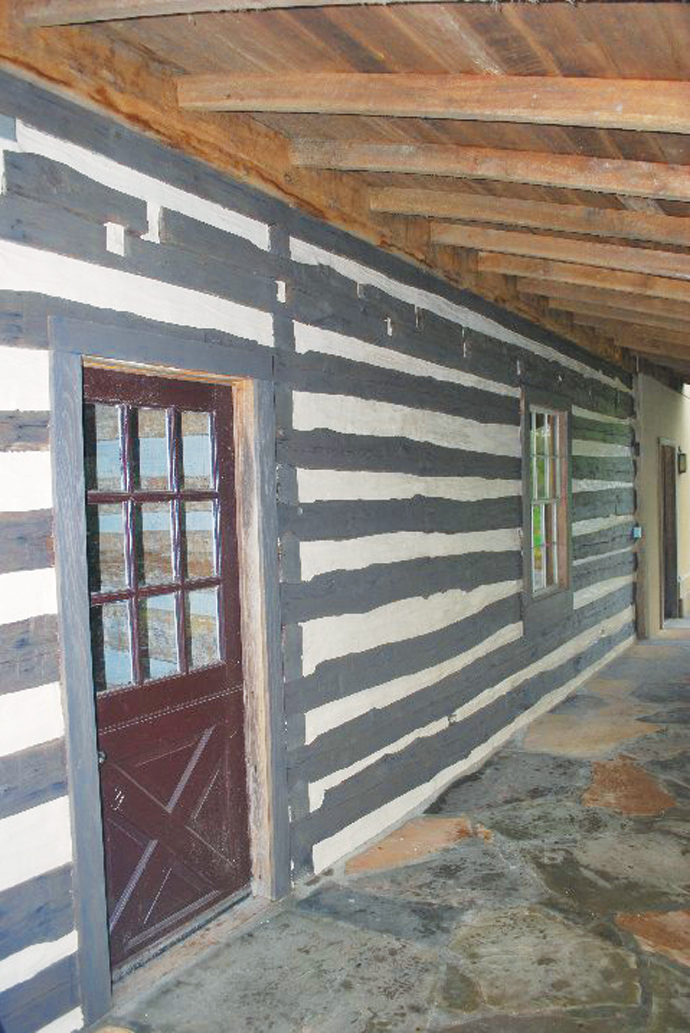 When it's time to restore your log or timber home - or you're building new - choose the products used to preserve history. Perma-Chink Systems has the leading log and timber home care products from sealants to finishes to cleaners and more.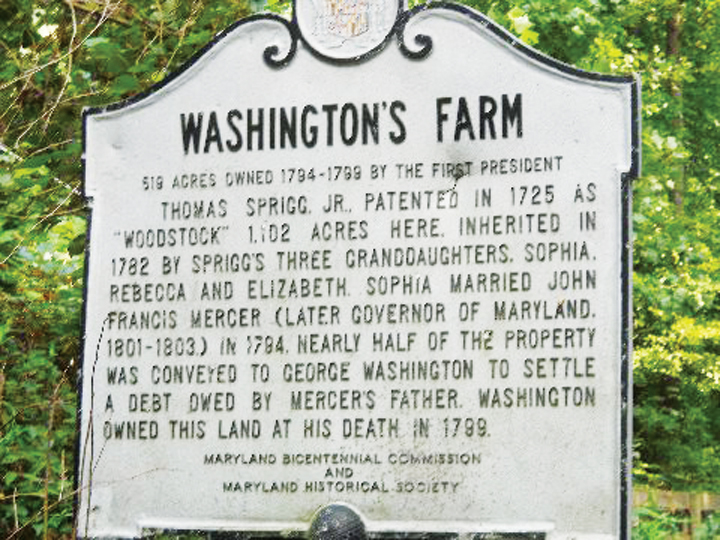 Washington's Farm
519 acres owned 1794-1799 by the First President
Thomas Sprigg, Jr., patented in 1725 as "Woodstock" 1,102 acres here, inherited in 1782 by Sprigg's three granddaughters, Sophia, Rebecca and Elizabeth. Sophia married John Francis Mercer (later Governor of Maryland, 1801-1803.) in 1794. Nearly half of the property was conveyed to George Washington to settle a debt owed by Mercer's father. Washington owned this land at his death in 1799.
Erected by Maryland Bicentennial Commission and Maryland Historical Society