Some of these homes blend combinations of timber frame, post and beam, log and even repurposed barn lumber or other building materials. These "hybrid" homes can include SIP (structural insulated panel) walls and roof components to boost energy efficiency.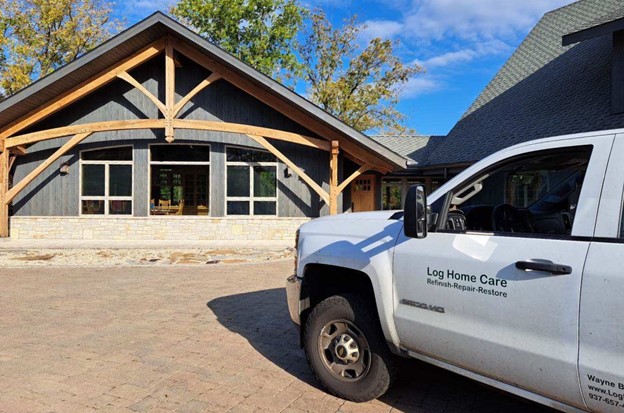 Timber frame homes feature posts, beams, and trusses that are square or rectangular in design. These timbers are often cut on CNC machines, hand-fit in a shop, machined for proper fasteners, and finally reassembled on-site where wooden pegs hide any fasteners. Timber frame homes typically feature large timbers and intricate hand-pegged mortise-and-tenon joinery. Post and beam homes, while similar, are typically not fit together with joinery but rather beams sit atop the posts where they butt up to other components and connected by hardware such as metal plates or "T" connectors.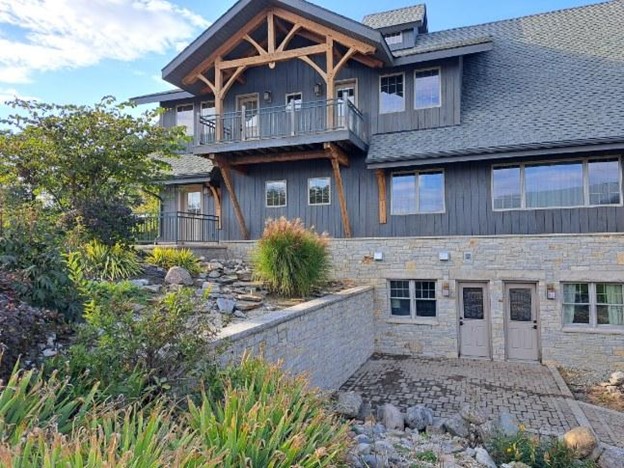 Caring for a timber frame or post and beam home is very similar to maintenance performed with a log home, and Perma-Chink Systems products have earned the respect of professionals everywhere to protect and enhance the appearance of these beautiful structures. Whether you own a traditional log home or a timber frame home that has exquisite wood features, Perma-Chink Systems is the wood care resource you need.
Images courtesy of Log Home Care Online.