Available sizes 20 oz. and 30 oz.
Professional Quality
Efficient 12:1 Drive Ratio
Lightweight Aluminum Barrel
Double Grip Plates for Long Life
No Spanner Wrench Needed!
Barrel Rotates for no-stop application

Kit includes 3 nozzles, one spare piston and a steel ladder hook-pull
2. Albion Smooth Rod Manual Drive Guns are Portable, Efficient, and Adaptable.
Heavy duty cradle smooth rod rod caulking guns. Great for professional use where bead consistency, control and clean up save time and money. A simple push of the recoil releases all pressure on the plunger and instantly stops the flow of sealant. To remove the tube, press the lever and pull back on the rod to expose the entire tube and slip it out of the gun.
Smooth Rod Style Caulking Guns for applying Perma-Chink, Energy Seal, Check Mate 2 and Woodsman.
Available in sizes for 11 oz. tubes and 30 oz. tubes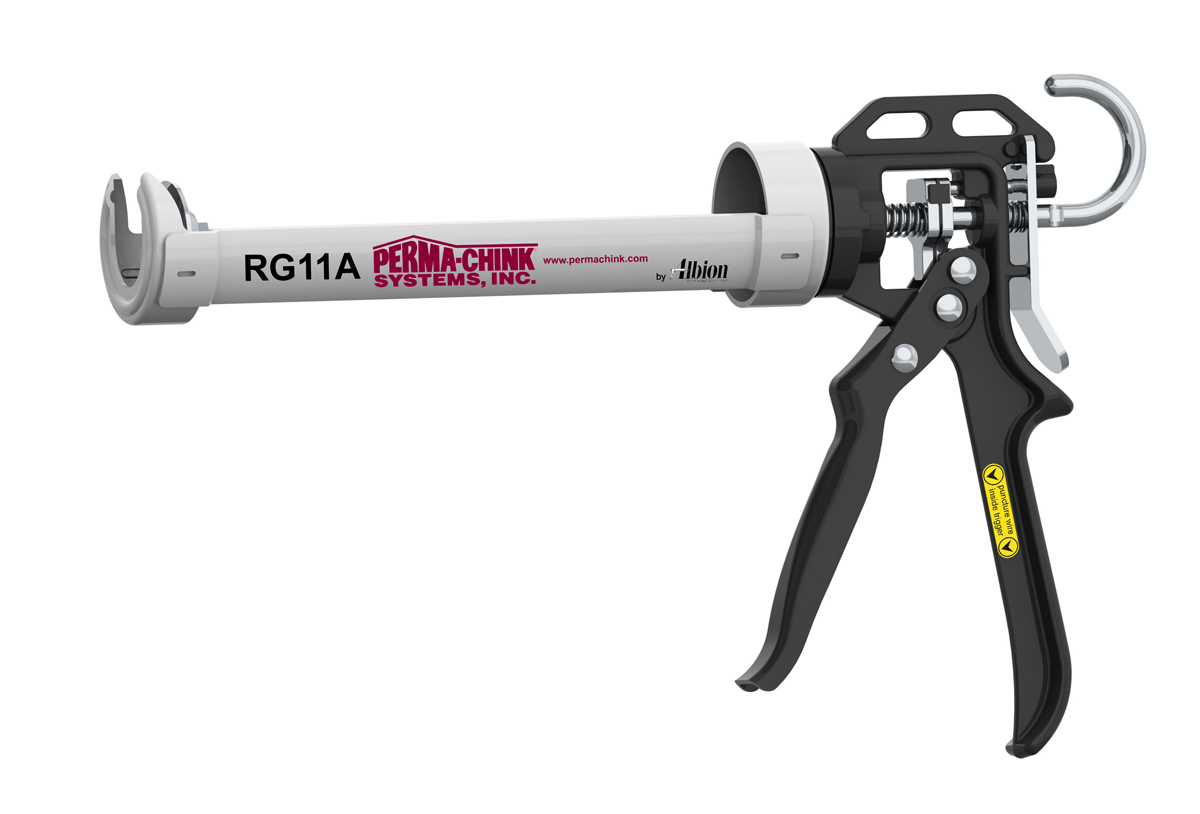 Professional Quality
Smooth Rod for reliable dispensing
Efficient 12:1 Mechanical Advantage Drive
Convenient Thumb-Release for no run-on caulking

Full size handle for comfortable dispensing
3. Cordless Guns with a State-of-the-Art Performance, Portability and Control.
How Fast is Fast! A Cordless Gun can dramatically decrease the amount of time on a chinking job.
Available in sizes for 11 oz. tubes and 30 oz. tubes AND 20 oz. bulk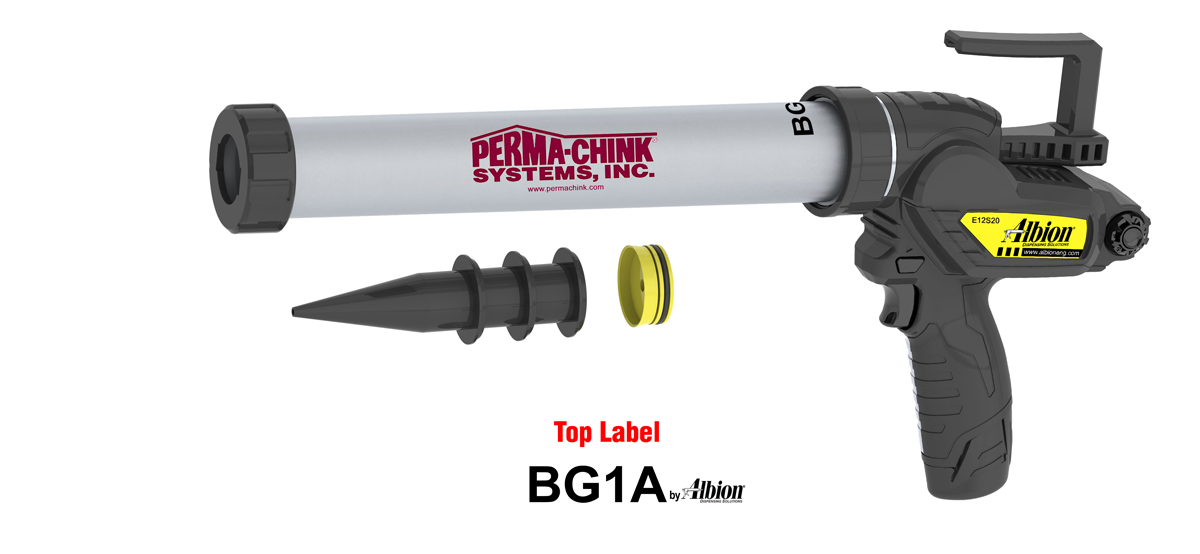 Powerful – 400 lbs. of Dispensing Force
Fast – Dispense 11 oz. Cartridge in 16 seconds
Lightweight Aluminum Barrel
Long Lasting – 12 V Lithium-Ion Battery
Control – Variable Speed Trigger with Maximum Speed Dial
Auto Reverse for No-Drip Dispensing
Comfortable rubber over molded handle. Swivel barrel
Fast 30-minute recharge. Battery Fuel Gauge
Ladder pull hook