Lifeline Exterior Stains and Topcoats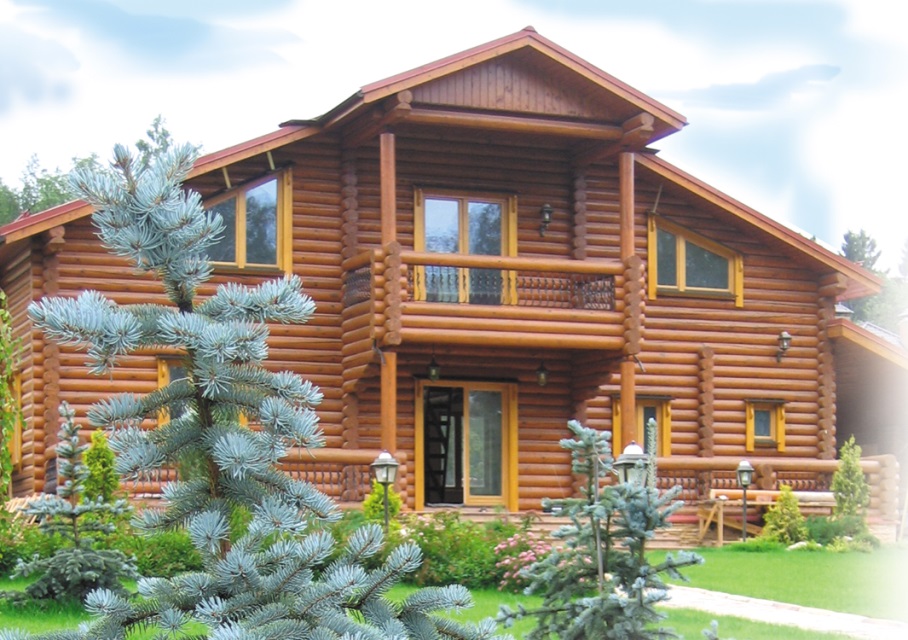 Lifeline Ultra 7, Ultra 2 or Exterior followed with Lifeline Advance combine to form the ultimate exterior finish system for your log home, while with the use of Lifeline Accents and Lifeline Advance you can highlight certain areas such as window casements, fascia, and other trim areas. Through many years of research, development, and experience, Perma-Chink Systems has perfected waterborne finishes that provide the following benefits:
Lifeline stains and topcoats provide the best looking finish you can find. They distinguish your home by highlighting the grain and texture to bring out the natural beauty of your wood. Compare them to any finish you can find. Others have tried to copy the look and performance of Lifeline products, but have never succeeded.
Lifeline's high performance polymers encase the wood fibers to protect the surface, where protection is so vital.
Lifeline forms a flexible, breathable coating that expands and contracts as well as allowing free travel to molecular water vapor to accommodate the seasonal expansion and shrinking of the wood.
Pigments and ultraviolet (UV) inhibitors are important components for protecting your wood. Although UV inhibitors help extend the life of the finish, it is the pigments that provide the majority of long-term protection against UV rays while highlighting the logs natural grain pattern. Lifeline Ultra 7, Ultra 2, Exterior, and Accents contain these necessary, valuable pigments. Lifeline finishes are easy to apply, release no toxic fumes, are not flammable, and clean up easily with soap and water.
Product Application
Initial application to your exterior is one coat of Lifeline Ultra 7 or two coats of Lifeline Ultra 2 or Lifeline Exterior, followed by one coat of Lifeline Advance. After your stain coats, an application of Log End Seal should be applied, to prevent moisture from entering the log ends, which will wick 10 times more moisture than the surface of the log. After these applications of Lifeline, your exterior should require little to no maintenance, other than an annual cleaning with Log Wash, for 3 to 5 years, typically. If local weather conditions are more severe than average, additional maintenance may be required.
Lifeline Interior Stains and Topcoats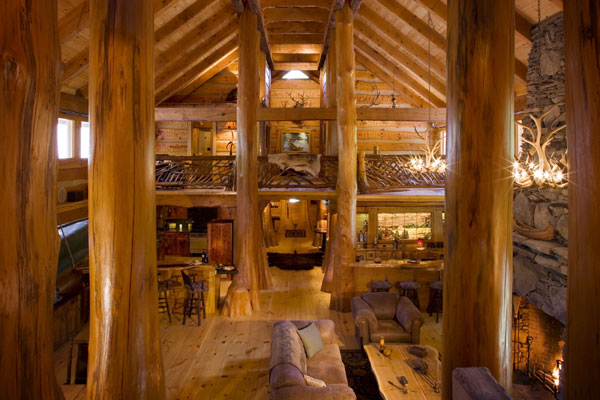 Here at Perma-Chink Systems we believe all interior surfaces should have a minimum of two applications of a finish. Are you looking for something to create the depth of color that a stain provides, or are you trying to keep your logs looking as natural as possible? Those two coats could be one coat of Lifeline Interior to enhance the grain pattern, or one coat of Prelude primer-sealer to create a clear, UV protected base, and one or more coats of Lifeline Acrylic or Sure Shine urethane/acrylic as a topcoat. Also, give considerations to Lifeline Accents, to help create highlights with their deeper colors on casements and trim.
Quick Reference - Tech Tips
Download Stains and Finishes Application Guide PDF

Download Cleaning Guidelines Tech Tip

Download How to Apply Lifleline Exterior Finishes Tech Tip

Download Advance Gloss or Satin Tech Tip

Download Log End Seal Tech Tip

Download Maintenance Coats Tech Tip

Download Applying Interior Finishes Tech Tip

Download How to Apply Lifeline Interior Finishes Tech Tip

Next Steps
1. Inspect | 2. Clean and restore | 3. Preserve | 4. Stain and Finish | 5. Chink and Seal