Our Staff
Shar Neuroth
Shar is the Branch Sales Manager for Perma-Chink Systems' Rifle, CO location. She has extensive experience in customer focused sales and marketing. Most recently, Shar's specific area of expertise is in log and timber home care and maintenance.
A cornerstone of log home maintenance sales is the recognition that every log home is unique. Personalized service is essential when matching log home owners with the correct log home products and services they need over the life of owning their log home. A commitment to log home care and customer satisfaction forms the foundation of Shar's sales team in the Rifle, CO branch.
Throughout her career, Shar has always been known for her superior customer service and excellent attention to detail. Most importantly, Shar provides the information, education and tools you need to make your log home maintenance projects run smooth - from start to finish - by teaching you about Perma-Chink's family of products that will get you to the finished look you want for your home. Through phone calls, webinars, hands-on workshops and one-on-one demos, Shar is dedicated to helping you grow your skills and inspire the confidence you need to get you to a successful finished project whether you are a first-time log home owner or a seasoned professional applicator.
Contact Shar direct 1-425-952-2033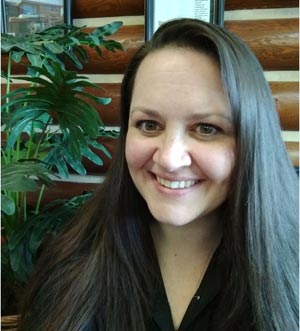 JT Harrison
JT is the Inside Sales Representative for Perma-Chink Systems' Rifle, CO location. He is the newest member of the Rifle team who started with the company in June 2016. Before joining Perma- Chink, he worked for a log home company in Meeker, CO as an apprentice. Additionally, he spent seven years working in the hospitality industry providing quality customer service. And finally, JT is a Veteran who served five years in the United States Marine Corps stationed aboard MCRD Parris Island, SC.
Throughout his career, JT has always been known for his friendly smile and his passion for providing great customer service. He has the ability to be both personable and attentive, while finding solutions to meet his customers' needs. With his experience working in the log home industry, he is able to offer his personal advice and suggest proper application techniques to log home owners seeking guidance regarding their log home needs.
Contact JT direct 1-425-952-2031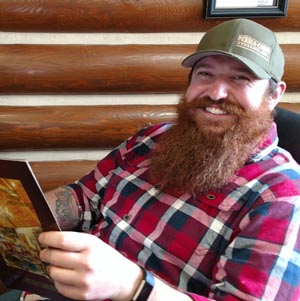 Shawn Holder
Shawn is the Warehouse Manager for Perma-Chink Systems' Rifle, CO location. Shawn began working for Perma-Chink in 2013. Before joining Perma-Chink Shawn worked in several customer service positions, in addition, he also managed the warehouse, shipping, receiving and deliveries for a heating & cooling supply company in New Castle, CO for over 7 years.
Shawn is best known for his great attitude and friendly nature. He uses his skills and knowledge to manage the Perma-Chink warehouse very efficiently. Shawn also provides excellent customer service to our log home owners and contractors alike. He goes above and beyond to provide our customers with the products and services they need in the most efficient manner. Shawn takes great pride in making the purchasing process with Perma-Chink as seamless as possible.
Contact Shawn direct 1-425-952-2032